Get Connected!
Come and join our community. Expand your network and get to know new people!


Will A Palapa Hold Up to Wind A lot of times we are asked, "Will a palapa hold up well in the wind?" Palapas originated in hurricane regions in...
Palapas The "Green" Tropical Shade Structure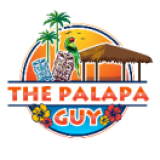 The Palapa is a tropical shade structure. The word Palapa in "Spanish" means open sided dwelling with a thatched roof made out of palm fronds....